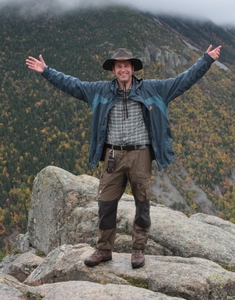 Hello
Who am I?
Open Source Developer
Ride my bike
Hiking
Ballroom Dancing
Geocaching
History
I studied Computer Science at the Universität-Gesamthochschule Paderborn
During this time, I worked 3,5 years as Systemadministrator for FB10/Verfahrenstechnik (Process Engineering) as a part-time job.
In 1999 I joined SUSE where I started in the distribution team on the SUSE LINUX core system. I was also responsible for maintaining the infrastructure for building the distributions and developed SUSE's SPARC distribution. For nearly 10 years I was the main responsible Projectmanager for the SUSE LINUX Enterprise Server (SLES). Currently I'm one of the few Distinguished Engineers at SUSE, a Senior Architect and leading the Future Technology Team. In this roles I created openSUSE MicroOS and the enterprise variant SLE Micro.
Additional I was from May 2003 until December 2005 a member of the board of directors of the Free Standards Group, the predecessor of the Linux Foundation
Open Source Development
glibc
Many, many tools around Linux and container, see my github profile